Alternate Home Page 3
Welcome to the Melbourne PC User Group.
We are Australia's largest computer club, where members help members learn and explore all aspects of current technology.
If you're interested in Windows or Linux, using a computer for genealogy, photography or video editing, or just want to learn more about using your PC, then we're the club for you.
Monthly Meetings
Do you want to hear extended presentations from people doing interesting things in the fields of science and technology?
From February to December we host a monthly meeting with a different keynote speaker each month. Come along and join in on the fun.
Online Forums
Do you like to chat about computers, technology, news and politics?
Our chat forums are available for members to take part in any time of the day or night.
Join us and we'll give you access to this exclusive service.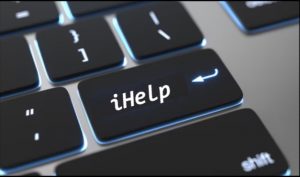 iHelp
Are you always having issues with your computer?
Don't have a savvy family member to help you?
Our volunteers are available Monday to Friday 10am to 3pm to help you with any computer issue you have.
SIGs
Are you perplexed by Windows? Do you want to know more about Linux or Android, tracing your family history online or editing your home movies like a pro ?
Join one or more our Interest Groups, often called Special Interest Groups (SIGs), dedicated to all manner of computing topics. You'll meet like minded people and learn and explore with them.
Regular Meetings and Other Events This Week
---
Mar 5 - 11, 2023
< display filled in by CiviCRM >
Our Featured Event of the Month.
---
Have you ever wanted to really get to grips with Microsofts' Windows ?  Get tips and tricks from experienced Windows users ?
Join the Windows plus SIG meetings online on the third Saturday of the month - more details here